Raising Money for Charitable, Educational, and
Nonprofit Organizations Through Fly Fishing
Raising Money for Charitable, Educational, and Nonprofit Organizations Through Fly Fishing
Sponsoring Fly Fishing Events for Charitable Causes
Casting A Rise is a Nonprofit
Corporation that raises money for charitable, educational, and nonprofit organizations through fly fishing. Through the efforts of supporters, friends, and volunteers we sponsor fly-fishing excursions, introduction to fly-fishing trips, and outdoor adventure programs for auction at nonprofit fund-raising events.
The foundation ensures that 100 percent of donations reach targeted organizations and charities. Past beneficiaries include Shriners Hospitals for Children, the San Francisco Food Bank, the National Parkinson Foundation, the National Breast Cancer Foundation, and Habitat for Humanity to name a few. This unique approach to philanthropy is applauded by participants and continues to develop a steady following. Pictured, A Quiet Pool on a Sunny Day (1889), by Winslow Homer.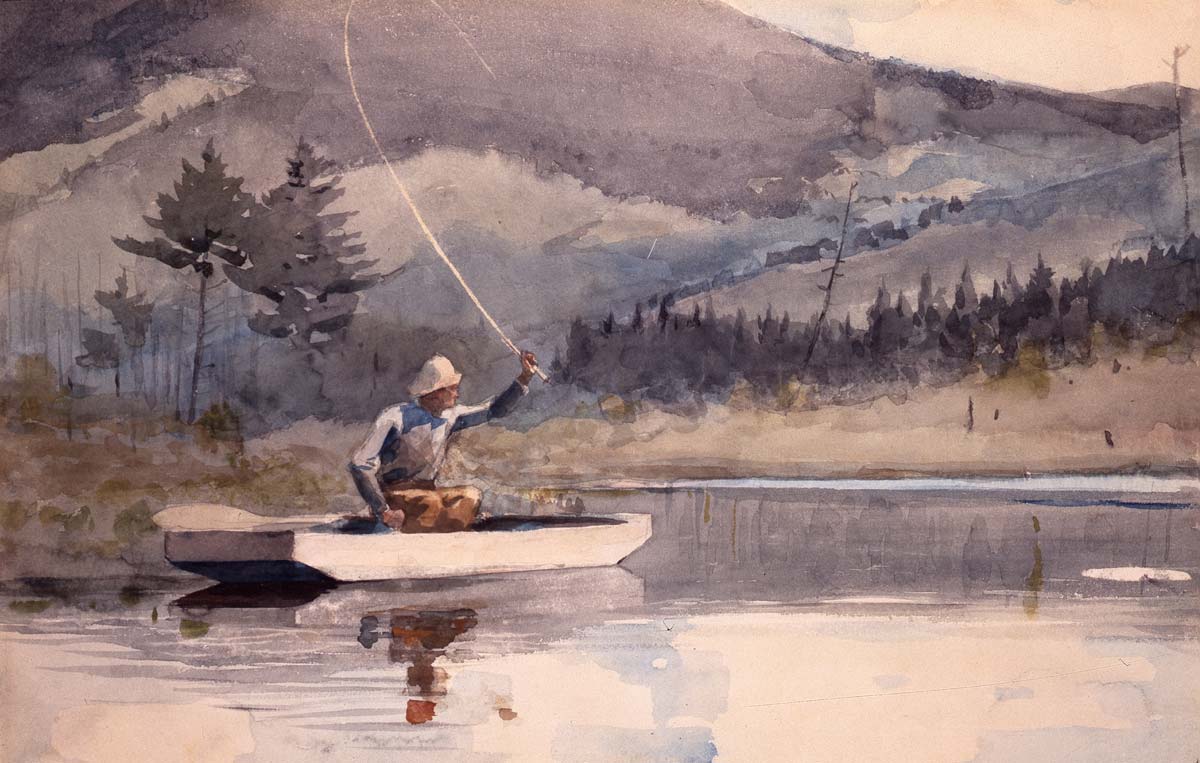 Reviews requests for giving to determine how and where we can make the greatest impact. Submit an application requesting Casting A Rise to be a part of your organization's next fundraising event.
Fly Fishing is our Passion, Community Service is our Mission!
Guide Dogs for the Blind empowers lives by creating exceptional partnerships between people, dogs, and communities.
Habitat for Humanity partners with people in your community, and all over the world, to help them build or improve a place they can call home.
A donation to the National Parkinson Foundation goes directly to support and develop treatments for the symptoms of Parkinson's disease.
The SF‑Marin Food Bank's efforts focus on the immediate distribution of food while simultaneously working on long‑term strategies to address hunger and empower neighbors in need.
Shriners Hospitals for Children provides the highest quality care to children with neuromusculoskeletal conditions, burn injuries, and other special healthcare needs within a compassionate, family‑centered and collaborative care environment.
The Susan G. Komen Foundation invests in breakthrough research to prevent and cure breast cancer.
Bay Area Cancer Connections supports people touched by breast or ovarian cancer through emotional support, information and education, and health and wellness programs.
Second Harvest Food Bank provides food to more than one quarter of a million people every month.
Samaritan House provides food services, safe shelter, healthcare services, children's clothing, and worker resources to fulfill immediate and basic needs of community members and families.
Donors, Sponsors, and Participants for Your Continued Support!
Casting A Rise would not exist without the support of our donors, sponsors, volunteers, and event participants! Due to your generosity, we are able to raise money together for a growing number of meaningful organizations.